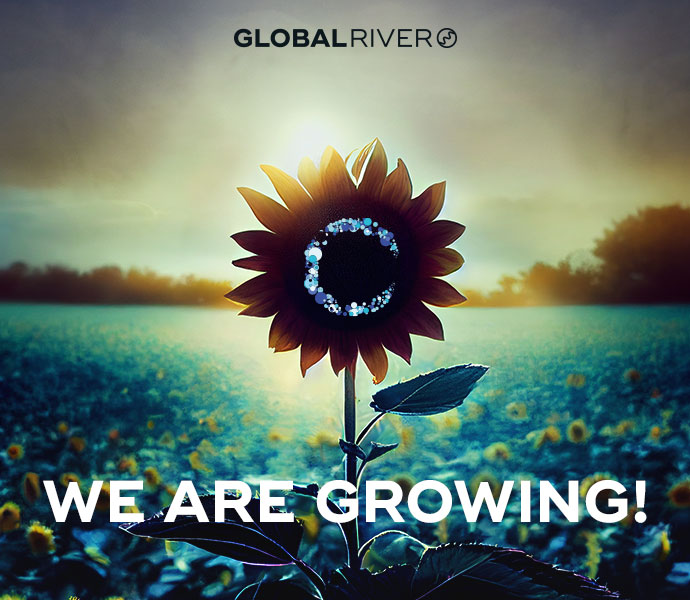 We are Growing!
Global River is a small (yet powerful) digital marketing agency founded in 2011, we design and build stunning websites for a large range of SMEs. Over the years we have extended our services and built a dynamic team of experts. With our extensive knowledge and service delivery excellence, we have grown into a successful business. We are pleased to announce that Global River is growing! and has recently acquired Midlands Web Solutions Ltd to build our customer base. We now have more than 150 clients and extend our reach into the Midlands and beyond.
We are delighted to announce that the GR team is also growing with the addition of our new hugely experienced Head of Marketing Lindsay and talented Apprentice Kyle. This means we are a Full Service Agency and can offer an even wider range of marketing services for your business, whatever your size!  We can deliver a dynamic digital and strategic marketing portfolio to more clients from all over the region.
We believe we deliver a market leading range of Search Engine Marketing and Technical Support Services including;
Organic Search Engine Optimisation
Google and Bing Pay Per Click campaigns
Display Advertising 
Google Shopping
WordPress support and Development
Ecommerce design build and support
Our knowledge of Search Engine Marketing has been driving our web design and support services along with slick design, we deliver great value for any businesses looking to grow their sales through their online presence. 
Global River and Midweb is growing nationally with clients throughout North Wales, Cheshire, Greater Manchester, Derbyshire & East Midlands. Whether you want a new improved website, SEO or e-marketing campaign support we can offer you a full package from strategic planning through to full delivery. If you need us to build you a website that you can easily manage yourself or a full range of design services nothing is too much trouble for our team of experts. GR's in house team are all hugely experienced offering specialist expertise in all areas, no job is too big or small. Call us for a quick review of your current marketing practices and online presence and let us guide you. We are here to help you achieve your business growth. Call us on 01332 414570 or for a free initial review email jon@midweb.co.uk