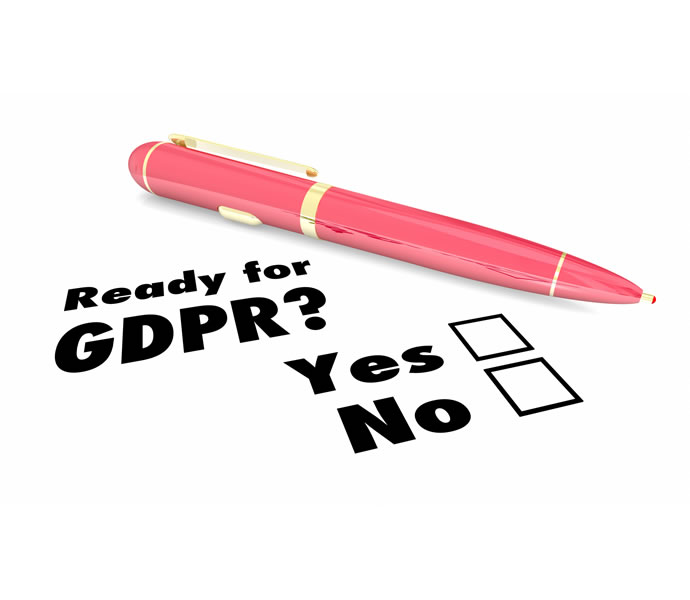 Get your website GDPR Compliant
Our raison d'etre at Global River is to drive sales using your website and a range of effective Digital Marketing tools. This often means setting up tools to help you gather customer and prospect data. As the deadline to getting GDPR compliant has passed, we have partnered with Stonehewer Moss Solicitors to deliver a number of services and some practical advice on how to get your website GDPR compliant. Below we have listed the areas you should be considering along with some sound advice from Stonehewer Moss.
Privacy policy
The first major step to getting your website GDPR compliant is to create a Privacy Policy. Your website Privacy Policy should cover a number of GDPR required bits of information. Stonehewer Moss have helped with a list of recommendations below and is happy to help you put your Privacy Policy together as a one off project or as part of a full GDPR compliance audit
How you intend to use customer data gathered through your website
How customers and prospects can get their data removed from your records
Data Controllers details
Data Protection Officer details if there is one
Lawful grounds for processing data
Details of any other recipients such as Campaign Monitor
Time data will be held
Information on Article 15 -20 a customer's rights to erase, right to withdraw consent, right to complain
Tasks required by Global River
Adding the Policy to your website
Menu creation
Website page creation
Investment for Global River customers £70.00 + VAT (or time taken from your retainer)
Enquiry form changes
GDPR is all about making sure that your customers and prospects are happy for you to be using their data. The start point to this transaction is when customers enquire through your website and send you their details. Here Stonehewer Moss are recommending text to allow browsers to link to your Privacy Policy and take another step towards getting your website GDPR compliant.
Your data will only be used by us in order to contact you as you requested. We will not pass your details to any other person. See our Privacy Policy here.
Text explaining how you intend to use their data can also be added to the bottom of the form
You may also wish to add a tick box option on your enquiry form for customers to accept marketing emails from you;
Yes, I would like to receive your regular Newsletter/Marketing information/Special Offers
Investment for Global River customers. Adding text and tick box to the form £140.00 + VAT* per form (or time taken from your retainer)
Cookies
When we built your website we often use a number of Cookies to make browsing easier and to gather information about your website traffic – Google Analytics. Whilst there is still much debate as to whether any of this information can be construed as personal data, our friends at Stonehewer Moss are suggesting you choose one of 2 options.
Cookie "pop up message"
You may well have seen "pop up" messages on other websites informing you that the website uses cookies. The new law is suggesting that as well as having (and linking to) a Cookie Policy it is good practice to allow browsers to opt out of using Cookies. Whilst on the whole switching Cookies off is done at browser level (for example switching them off in Internet Explorer or Chrome), it is best practice to give browsers the option to switch them off when arriving on your site too. Alternatively they can opt in "I'm fine with this". You must however be aware that if you (or Global River) use Google Analytics to monitor your SEO progress, this option is potentially problematic, and you may want to go for our second option.
Investment for Global River customers. Creation of Pop up to your specification £140.00 + VAT (or time taken from your retainer)
Cookie Policy only
By adding a Cookie Policy you are making sure that your browsers can check your policy and decide whether to continue to browse the website. Suggested content for your Cookie Policy is as follows;
List of Cookies used
Type of Cookies
Creation of Menu item and upload of Policy
Investment for Global River customers – £70.00 + VAT (or time taken from your retainer)
Data Storage
To ensure that your enquiries are safe and that they can survive an email system outage, we store them on your website. The data is safe behind the WordPress login. We can show you how to delete prospects from this list if they request to be removed. Under the GDPR you should have a policy in place for removal of this and other data.
Email Marketing
We have set lots of you up to be able to send emails out using our Campaign Monitor email platform. We have also put together some useful information and services to help you ensure that your Email Marketing is GDPR compliant. Click here for GDPR advice on bulk email marketing.
Stonehewer Moss Services
Privacy Policy creation – £495.00 + VAT
Cookie Policy Creation in conjunction with Global River – £250.00 + VAT
Help with all additional text for Enquiry forms and Cookie pop ups – FOC with above services
Stonehewer Moss are offering GDPR audits for SME's starting from £950.00 + VAT