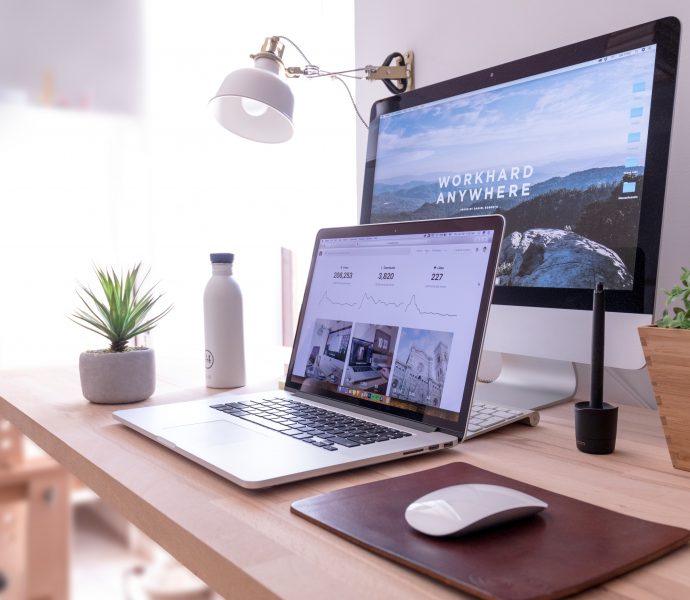 How to Choose a Web Design Agency
Welcome to our How to Choose a Web Design Agency guide! When considering a new website or Web Design Agency, your initial thoughts will no doubt be about "smartening" your website up, or improving your service levels the first thing you should ask yourself is;
"What do I want to achieve?" 
More Sales or Enquiries?
To appeal to a different Type of customer?
To sell your brand more effectively?
To sell online?
New Features or Functions
More Sales or Enquiries
If you want more Sales or Enquiries from your website you need to choose a Web Design Agency that will not just design and build your website, but will offer ongoing Digital Marketing Services;
Search Engine Optimisation – Optimising your website so that it appears on Google or Bing when prospective customers are searching for your product or service
Pay Per Click Advertising – Setting up Google or Bing paid adverts that show your website at the top of the page IMMEDIATELY when prospective customers are searching for your product or service.
Display Advertising – Those adverts that appear on every website you visit once you have started an online search for a product or service. Brilliant for building your Brand!
Social Media Marketing – Sharing your products and services over the best Social Media channels.
Email Marketing – Sending your past and current customers or prospects regular updates to remind them of your great products or services.
If your Web Design Agency offers all of these services, not only is it more likely that your website will be built to achieve great results with these Digital Marketing Services, it is also more likely they will work with you over the long term to achieve your original goal – More Sales or Enquiries!
To Appeal to a different Type Of customer
If you have been busy working towards winning a certain profile of customer and your website does not contribute or is not aligned to this you will need an Agency that will talk to you about your Messaging and how your website can best communicate this. Ideally the agency will need Marketing expertise and will be able to talk to you about your Brand Values, Product/Service Delivery and be able to articulate exactly what you do, how you do it and how that delivers amazing value to your customers. You will likely need content created by the same agency to really make your Products or Services sing! Your website will then be designed with all of this at it's heart.
To Sell your Brand more effectively
Linked closely to the above, Messaging and Articulation of your offering, you may also want to speak to an agency who can help you with your Branding. Branding, as opposed to a Logo, is the formation of a Brand, Brand Guidelines, Colourways specific Fonts etc. that reflect your business culture and ethos accurately. Once developed, and used properly it will give you consistency and help your reinforce your offering with every communication.
To Sell online
If you are looking at selling your products online your agency should have plenty of experience designing and building in a reputable platform;
Woocommerce – Word's most used ecommerce platform with 30% Global Market Share*
Shopify – Second Largest ecommerce platform with 18% Global Market Share*
Magento – Third Largest ecommerce platform with 9% Global Market Share*
Ideally they should be able to show you projects where they have delivered the functionality you will need; selling products online requires different functionality than selling experiences for example. Your agency should also be experienced in getting you More Sales and Enquiries otherwise Sales will be slow – see above!!
*Source Builtwith 2021 
New Features or Functions
In the world of Web Development there are generally two types of Development, Front End and Back End Development. In simple terms, if you are trying to create a website that delivers a unique online service you will need a Specialist Back end Developer or Agency. They will be able to write the code that will be used at the "Back End" of your website to deliver the functionality you need. A Front End developer (like Global River) develop in WordPress, the worlds biggest website platform. We build Front End functionality into your website using the many "Plugins" available for WordPress as well as plenty of our own code and knowledge picked up over the years.