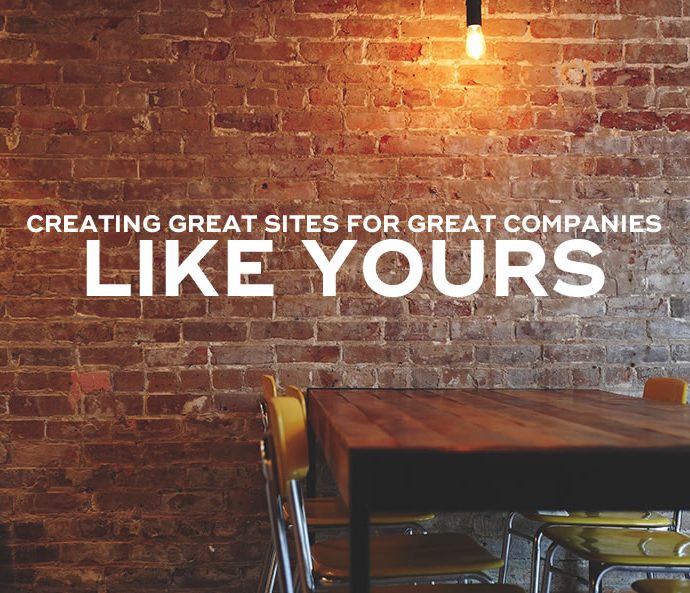 3 ways to get the phone ringing NOW!
As we enter into Autumn, we face one of the most productive periods in the business calendar. At this time both businesses and consumers are ready to get projects underway and get them finished before Christmas so the opportunities are immense! It may well be that as a business you will be busy simply because of this, but why take the risk!
3 ways to get the phone ringing NOW!
1. Google and Bing pay per click
Whilst this can be expensive, it is immediate and set up correctly will always produce results. If this is not already part of your marketing mix, now is the perfect time to explore it.
Keyword Research
The fist step is to experiment with Google to see what comes up when you type in the phrases you think your potential customers would use. Google helps with this process by predicting your phrase;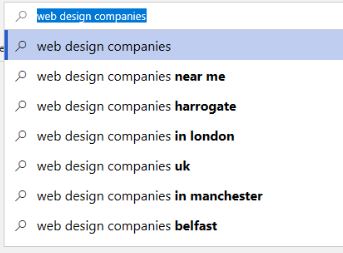 These phrases are the most popular, but remember, Google does not know your complete phrase yet. Type in the complete phrase, press return and then go back to the browser window and click on your phrase;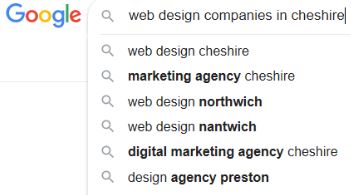 Now we have a list of the most popular similar phrases which will be much more useful when setting up a Pay Per Click campaign. Repeat this for all of your key phrases and you will not only see who else is on page 1, but end up with a good list of phrases to use. 
The joy of Pay Per Click is that a campaign can be set up within a day and results are immediate!
2. Email Marketing
This is another quick, high impact, immediate lead generator. Whether you are pushing out offers, new ranges, products or services, or just reminding people you are there, if you don't already do this, it is a no brainer!
Data
Even if you have not been collecting email addresses there are lots of ways we can "harvest" your contacts in a GDPR compliant way. Telling thousands of people about your business NOW has got to be a winner!
3. Social Media
A bit more tricky this one, as many Business to Business operations don't get the immediate results a B to C company would get! But like the other two solutions above it can be set up very quickly and like the Bulk Email solution, it is very low cost.
As well as posting on your feed, all platforms now allow you to Boost your posts by profiling the kind of customer you want to reach and paying for them to see your content. 
Let Global River take the strain
We do all of the above for our customers every day and have a team waiting to help you get set up. We can do everything, design, build sending and measurement of your campaigns. For a free quote contact us NOW.