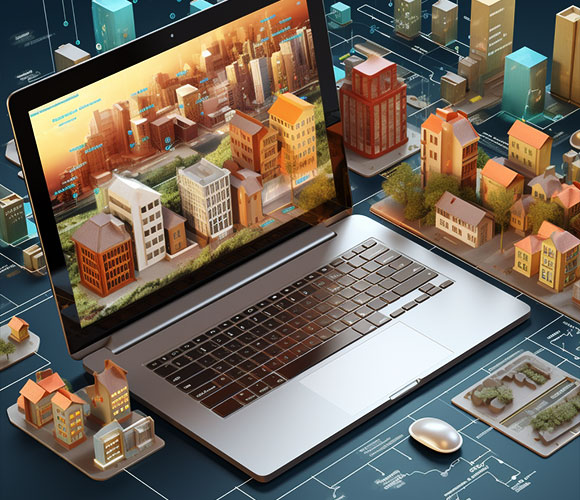 What property software is the best for estate agents?
Are you an estate agent looking for the best property software? In this blog, we are delving into the top software that have gained popularity in the UK. Addressing diverse requirements of estate agents, ranging from property management and CRM to marketing and beyond. Consider your specific business needs, budget, and the latest industry reviews and updates, to select the most suitable software for your agency.
What are the benefits of property software?
It can streamline and automate various tasks associated with property management, enhancing efficiency and improving the overall management experience for real estate professionals.

Tracking and managing property listings, including details such as property descriptions, images, pricing, and availability.

Managing customer interactions, tracking leads, and maintaining client databases.

Storing and organising important property-related documents, such as contracts, agreements, and lease documents.

Handling financial transactions, including rent collection, invoice management, and expense tracking.

Organising property viewings, appointments, and other important dates related to property management.

Generating reports and providing data analytics to help make informed property management and business operations decisions.
What are the best softwares?
Reapit

: A comprehensive platform offering CRM, property management, and client accounting, with features like marketing automation and sales progression.

Zoopla:

Offers various tools for property management, data analysis, and customer relationship management, along with property advertising and marketing solutions.

Veco:

Known for its user-friendly interface and robust features such as property management, CRM, and real-time data analytics.

Expert Agent:

Provides a range of functionalities like property management, CRM, and automated marketing, all accessible through an intuitive interface.

Jupix: Offers a wide array of features for managing properties, CRM, and online marketing, along with integration with various property portals.
MRI Software:

Known for its customizable solutions, MRI Software provides property management tools, client accounting, and CRM capabilities tailored to the needs of estate agents.

Moneypenny:

While not strictly a property software, Moneypenny offers virtual receptionist services, which can be beneficial for managing calls and providing excellent customer service for estate agents.

Rex Software:

Delivering all the tools you need to maximise productivity, secure more stock and close more sales. Find out why high-performing agencies are choosing Rex's powerful estate agency CRM solution.
So once you have chosen the right property software for your business, your work immediately becomes more organised, maintained and efficient. Here at Global River, we can't emphasise how incorporating software into your website will benefit your business. Let Global River guide you to success, contact us today!