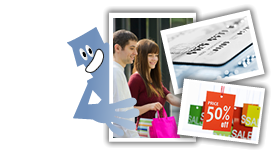 Retail Marketing
Social Media, Email Marketing, Online Marketing, SEO, Ecommerce!!!!! Whether this means anything to you or not, Global River can help! As a Digital Media business based in Knutsford, South Manchester, we specialise in helping businesses get the most from their online presence. Having a static or brochure site telling clients about your business, was once all that was needed. Now you can do all of your marketing through your website, guiding potential customers there from Facebook or Twitter, Email Campaigns or QR codes.
This has the following benefits:
Instant Leads from Email Campaigns or Social Media
Improved content on your site means you are more likely to rank highly on Google or the other search engines
Free Leads from Google Search
Once on your website it is up to you if you would like them to call you, call in, or click on the Buy button! Ecommerce is often as valuable as having another outlet but without the overheads. Guiding your existing clients to the site to increase their spend is easy and will give you short term success. Customers all over the country, finding your products through the search engines, and buying online is a longer term but achievable goal.
Once you are set up, the running costs are low too. For help and advice on how to set yourself up to market through your website, or for full ecommerce solutions, call Jon now on 0800 171 2230 for a free consultation.
Call us on 0800 823799 or CONTACT US for a free consultation NOW!