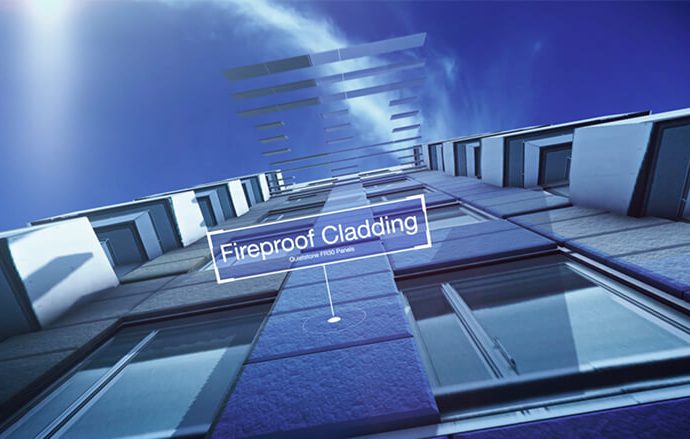 Quietstone Company Video
At Global River we always jump at the chance to flex our creative muscles and stretch our capabilities so we were thrilled when our long standing client Quietstone approached us to  produce a product video for them.
The Brief
The brief was to give potential customers an overview of the wide range of products that Quietstone produces and the areas in which they operate. Because each of their products has multiple applications it would be necessary to give a wide overview of these rather than focus on one product.
Production
The biggest initial hurdle that I faced was being able to produce the wide range of scenarios and visuals required to convey the diversity of Quietstone's products. Because they produce acoustic and fireproof solutions for interior / exterior / transport and infrastructure I needed to find a solution that would be cost effective and I could replicate for all scenarios. After various initial tests I settled on a technique used alot in film visual effects – camera mapping. This is a great procedure where a photograph is projected onto basic geometry in 3D software.  In effect this gives the ability to move through a photograph in 3D space creating the illusion of depth. This technique means we can start with some beautiful photos taken from all over the world, set them up in 3D and then animate the products into the scene. The animated tiles and boards are in the same 3D space and the photographic background so shadows and lighting are consistent and the whole scene looks coherent.
Original Photograph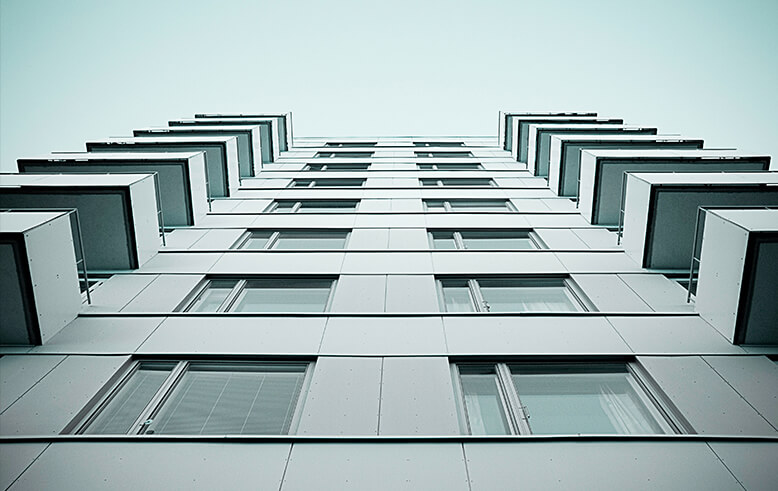 Photo has be projected onto simple 3d geometry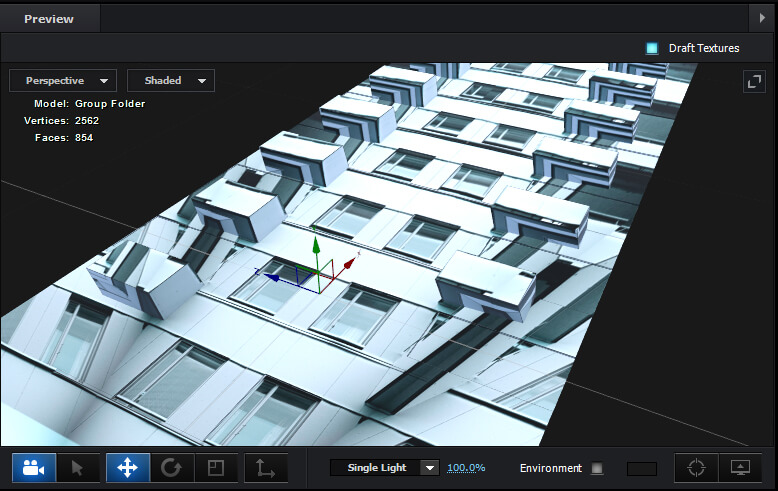 The Quietstone panels are created in 3D and overlaid onto the photo.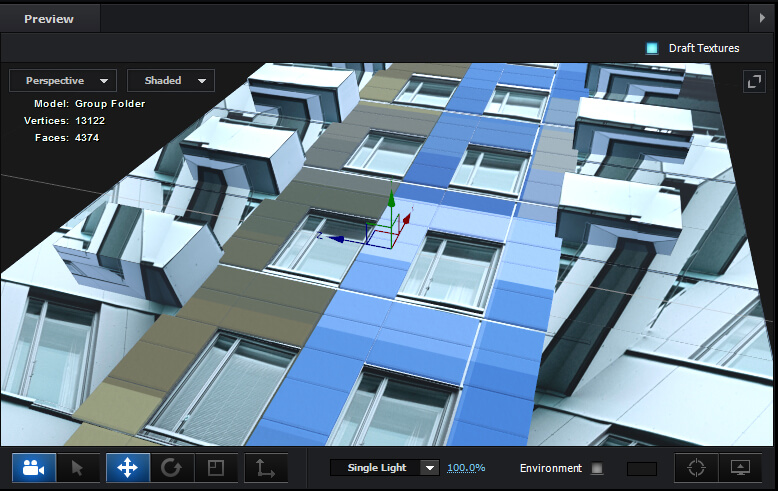 Panels are animated into the scene along with the camera.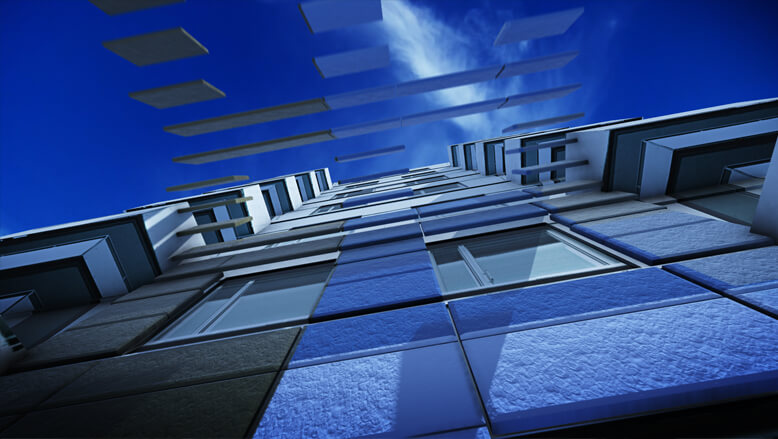 Final render with labels / motion blur and FX.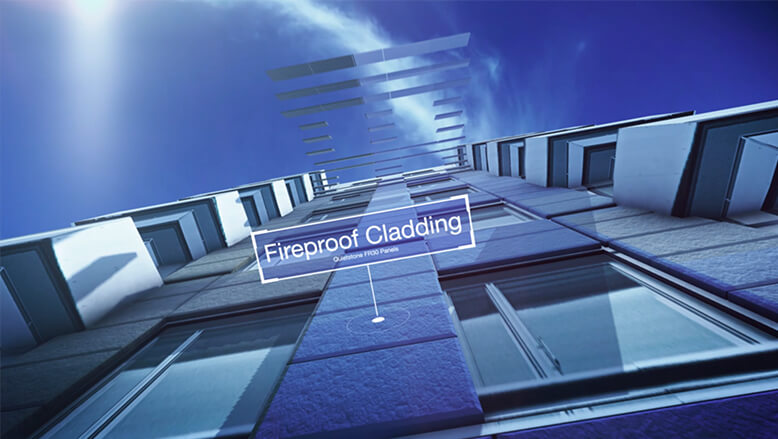 The final video