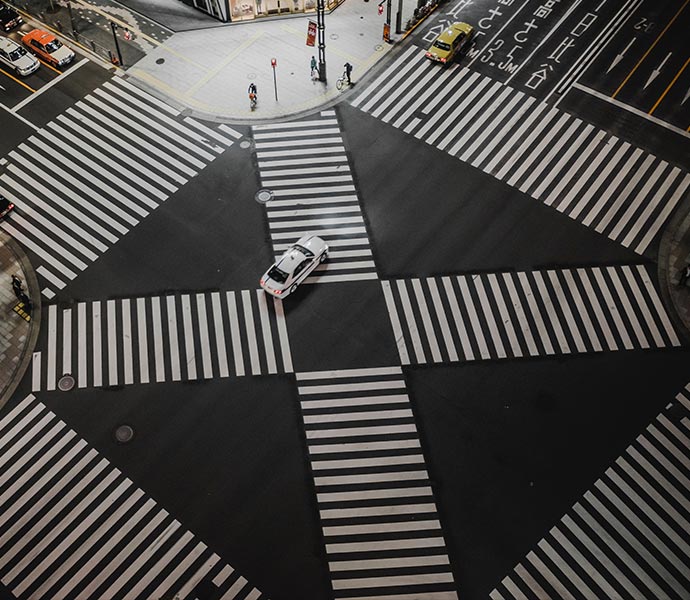 Maintaining search traffic during rebranding
How to avoid loosing organic search traffic during a rebranding
Sometimes businesses have to rebrand or rename a model or a product. This is normal, all business have to make changes as they evolve. Maintaining organic search traffic at time of business change is vital for success. In this post I want to give a simply guide on how to ensure that you are still easily found by potential customers searching for your product during and after a rebranding. Clearly every individual site or situation is different in a post like this I can only provide general information. Please don't hesitate to get in touch if you require further information or assistance.
What do people search for when they are looking for the product that you are rebranding?
You first need to do a little research to understand how your product is currently being found. Ask yourself the following questions:
Do people search using the old brand name?
Does my site rank for the old brand name and does that keyword bring any search traffic to the site?
If not do potential customers search using the brand name plus the product type?
Do customers search for brand name plus company name?
Much of this information can be most easily found in Google Search Console. Under performance add a filter to see queries that contain the old brand name.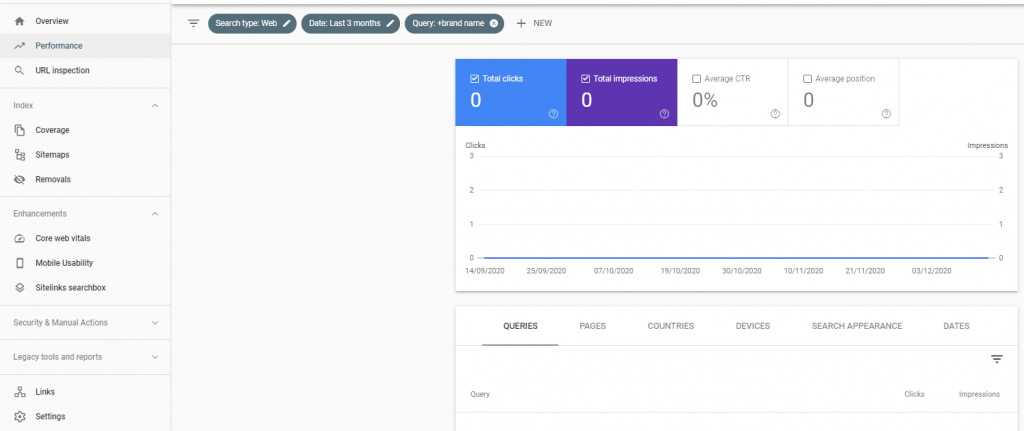 Also take a look at the product page and review the queries that are bringing traffic to that page. (Note: much of this search console information should be visible in your Google Analytics if it has been connected correctly). Now you understand what keywords are brining traffic to that product you can execute a strategy to maintain or preferably increase the traffic and search visibility for that product.
Updating the Product Page
The first and most obvious step is to update the product page. You will want to ensure that potential customers will find your product when searching for the new brand name so naturally you will use that. Hopefully your have chosen a suitable new brand name so, with a little basic search optimisation you should quickly rank well for that. You probably also have other generic keywords or phrases describing your product that are currently attracting search traffic to this product page. To maintain this it is important to respect good SEO practice and use these words prominently in the product title and description in the alt text and so on.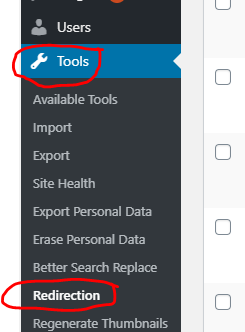 It is likely that when updating the page you will change the URL or Slug to replace the old brand name with the new one. If you do change the URL when updating the product page it is very important that you add a permanent redirect (301) from the old URL to the new URL. In WordPress this is usually managed with a simple plugin. Just login to the  back end of your WordPress site and go to tools on the right hand side and select redirection. Then enter the old URL under Source URL and the new URL under Target URL and select Add Redirect. Alternatively you can add a redirect in the .htaccess file, however, it can cause big problems if you make an error when editing this file. Unless you are confident doing this then I strongly recommend contacting someone who knows what they are doing. Remember to avoid redirect chains.
Fantastic, so you have updated your product page. The permanent redirect will ensure that anyone going to that old product page will be redirected smoothly to the updated product page. This redirect will also transfer the 'authority' or 'rank worthiness' to the new product page to maintain generic search rankings and traffic for that product. 
Maintaining the traffic for the old brand name
Provided the permanent redirect is correctly implemented then Initially (for the next few days) the updated product page will still rank for the old brand name. However you have now replaced that old brand name so quite quickly the product page will drop down the rankings for old brand name searches and this may cause a loss of valuable search traffic. How quickly and damaging this will be depends on the individual situation. To mitigate this I recommend a blog post targeted to rank for those old brand name searches. In this post you can detail the change and link to the new product page. Explain that it was, and is a successful popular product and the reasons for the rebranding. Explain about support and spare parts for the product with the old brand name. How long and detailed this post will need to be to secure and maintain your site's search traffic for this old brand name is going to vary depending on individual circumstances. Give it your best shot and respect SEO good practice.
I hope you have found this post useful. If you require any further assistance or analytics monitoring get in touch. If you have had a change in your business and lost traffic to your website then get in touch urgently – we can often recover this depending on circumstances.