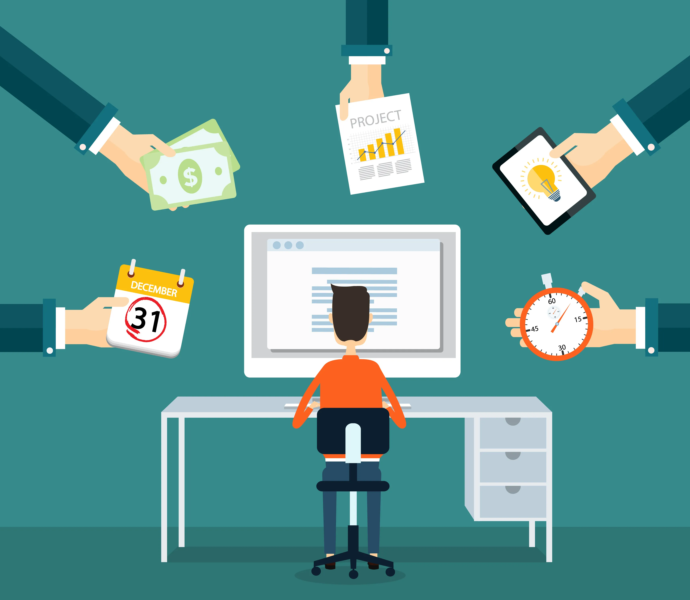 Is it time to make the leap? The Freelancer vs. Marketing Agency Dilemma?
Is it time to make the leap? The Freelancer vs. Marketing Agency Dilemma?
In the dynamic realm of marketing, the pressure imposed on businesses has expanded significantly and with that, the almost impossible role expectation of the freelancer. One individual is expected to be able to do it all but is it a case of jack of all trades and master of none?
The multi-dimensions of digital marketing is an ongoing challenge to keep up to date, it
becomes apparent that it's implausible for one person to manage it all. This dilemma
prompts numerous businesses to contemplate the transition to a full-fledged
marketing agency. 
Consider this scenario: Your hired freelancer excels in content creation but lacks the
SEO technical
expertise to really make that content work for you on
Google
. Or website development and ongoing technical support to ensure your site is performing at its best focusing on that pivotal role in brand awareness and user experience. Although a freelancer may be able to design impressive visuals for your website, digital marketing requires a high level of knowledge when it comes to sustaining and developing other aspects of a site. So when confronted with the technical intricacies of website construction and continual maintenance, they often need to 'call in the troops' within the tech team for support.
A seamless user experience hinges not only on aesthetics but also on functionality, responsiveness and reliability. A Freelancer will possess many talents however what if you could have several masters in all the relevant components of the digital marketing experience? This is where
Global River
comes in!
What we do!
Search Marketing
Our SEO team have decades of experience and in depth knowledge in SEO, and we have the results to prove it! Their search marketing skills result in huge increases in website traffic and rankings on google.  SEO is a multifaceted and evolving discipline that demands continuous attention and your business deserves the best!
Website Design & Development and Ongoing Support
Imagine a new impeccably designed website with robust technical foundations that draws large volumes of organic traffic month after month. Our team of web developers and designers work together to deliver you a website you can be proud of and rely on.
Digital Marketers
Global River includes marketing experts who are highly qualified in all aspects of multi-channel marketing strategies and our content team is creative and has the flair to really bring it alive. It also encompasses social media and email marketing to pay-per-click advertising. Whatever aspects of Marketing your business needs we will advise and deliver.
Overall
Team GR
is a group of experienced dedicated experts within their areas and you may be quite surprised how affordable that can be. All campaigns are managed by an account manager so it is cohesiveness brought together and streamlined in a marketing plan and delivered effectively to communicate your newly devised brand's message. Our project commitment involves collaborating together as a team dedicated to meeting deadlines or promptly addressing any task you need. 
The nature of contemporary marketing necessitates a diverse skill set. While freelancers possess their unique strengths, they may encounter challenges in specific domains, resulting in gaps in your marketing endeavours. Shifting to a comprehensive marketing agency like Global River empowers you to access a reservoir of specialised professionals, each contributing their expertise to a highly crafted, cohesive and effective marketing strategy.
Get in touch
today or phone on 0800 171 2230. We look forward to hearing from you.