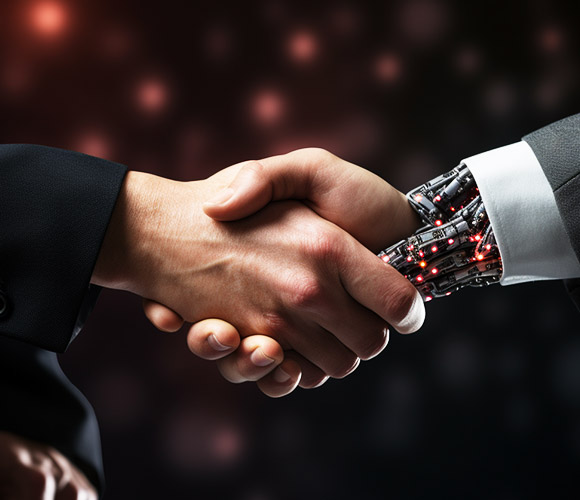 Incorporating AI Into Your Marketing Strategy
Incorporating AI Into Your Marketing Strategy 
Can you do more for less?
In the fast-paced world of marketing, staying ahead of the curve is essential for success. Enter Artificial Intelligence (AI), a groundbreaking technology that has not only transformed industries but is now revolutionising how our team operates here at Global River. Here's a closer look at how AI is reshaping the landscape for marketing agencies doing a lot more for a lot less…
Cost/time efficiency: 
AI automates the time-consuming tasks involved in content writing enabling writers to focus on the more creative aspects. It often provides a good base for a piece of writing which can then be adapted and modified to the writer's taste, knowing that the fundamental structure is correct and accurate. Not only is content produced faster but clients get a lot more value for money. The result is a higher quality of content without an agency spending the traditional time and financial investments.
Fast-tracking research:
Among the benefits of AI are data analysis and predictive modelling which are pivotal advantages. AI-powered research tools can quickly sift through vast amounts of data to provide writers with relevant information, statistics, and insights. Accelerating the research phase, allowing for accurate and up-to-date information, as well as a prediction of other topics or points that may be useful. Giving advanced and detailed information in a matter of seconds, drastically reducing research time. 
Clear content:
AI-powered tools can also assist content writers in generating ideas, creating outlines, and even drafting content. The grammar and style checkers go beyond basic spell checking analysing the overall writing style, whilst suggesting improvements. Ensuring that the final product is error-free but also adheres to the desired style and tone to keep content engaging. 
Unique images:
Alongside the writing side of AI, is the system that can create images purely from the language used as a description. A game changer within the marketing world and for us at Global River, as imagery is such a significant part of digital marketing. If a company has a theme to their website regarding tone and colours, AI ensures that all images generated uphold a similar vibe. Creating personalised images generated through the description, standing out from generic Google images that are used by many people. Additionally, images from Google can cost so AI is again saving money whilst producing a higher quality result. 
AI is undeniably the future, revolutionising industries and enhancing the work produced. Don't waste any more time and let us help you to incorporate AI into your marketing strategies. Global River is ahead of many businesses, already striving for ways to maximise results for our customers for less. Get in touch today, and watch your business prosper.