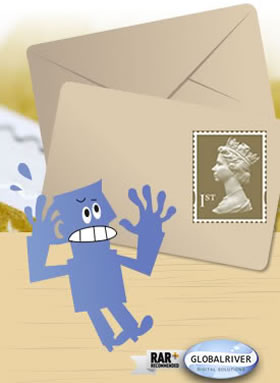 How are you keeping in touch with your clients?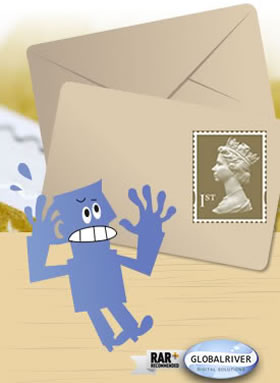 With the price of stamps going up so dramatically last month, marketing using leaflets and print has become a HUGE expense. That is why so many local businesses are turning to RAR recommended agency Global River, to help them to market their business online. Using email marketing, Facebook and Twitter is very low cost and can be more effective than print.
How do I get started?
Global River design and build fantastic HTML email templates for small and large businesses alike. Along with this we help businesses grow their Social Media following to maximise the impact of any online marketing campaign.
Why Online Marketing?
It is VERY low cost once the tools are in place.
Driving traffic to your website helps the site move to the top of Google. See our page on SEO.
Both our Bulk email solution and Facebook now have full tracking to allow you to see who reads your emails and who follows you on Facebook. This is great for working out what offers work and what to do more of.
Sharing your offers or articles on Social Media advertises your business to a potentially huge audience at a single click.
Call or email us and we will happily share ideas and our experience to help as much as we can!