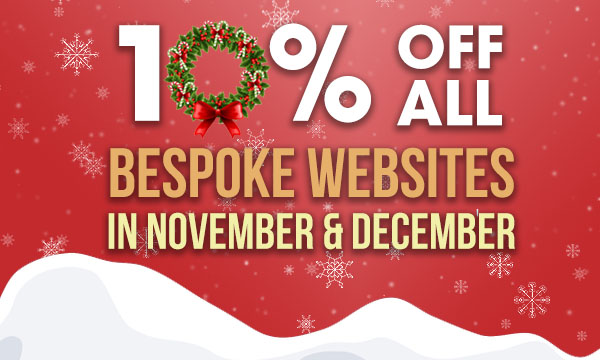 Global River's Christmas present to you!
Global River is celebrating Christmas early by offering all new customers 10% off bespoke websites for November and December.
So if you are thinking about revamping your current website to attract new business or to out shine your competitors then call Global River and enjoy 10% off a bespoke website.
Our bespoke websites include SEO (Search engine optimisation) software which means you can add your own content with phrases and words which will help in search engine rankings. And with each website being bespoke, we can build a website that meets your needs and create functions that mean adding content on a regular basis is easy!
If a new website has been at the bottom of your "things to do list" for a while then take advantage of 10% off and enjoy Global Rivers early Christmas present to you!
Give Katie a call on 01606 782815.
Merry Christmas & a Happy New Year from everyone at Global River!