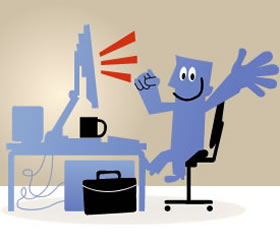 Global River Swells!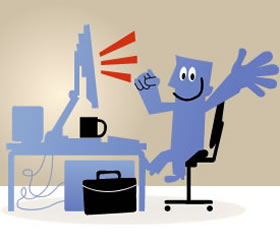 We are pleased to say that Global River has recently taken on the customer base of another web design business based in Winnington. During the process we were lucky enough to acquire a new Technical Director, Mike Vickers. We have grown this far by offering great advice, high customer service levels, wonderful design, and technological excellence. We believe that Mike will allow us push the technological boundaries forward whilst maintaining these high levels of service.
Mike Vickers
Mike has a high pedigree in both I.T. and web design. He has run his own business for over 6 years.
He started as IT Support Engineer for GE Capital looking after the I.T. and software requirements for ICI in the North West and then became a Prince 2 Qualified Project Manager for PC World Business delivering IT projects throughout Europe and across the UK. In 2003 Mike moved on to create website solutions for graphic design agency DesignCoUK. This quickly became a great success and lead to setting up sister company WebdesignCoUK in 2006 where Mike has been creating stunning websites and web solutions for a wide range of businesses throughout the North West. Now as Technical Director of Global River. Mike's aim is to continue to develop creative, innovative, online solutions and help Global River expand the technical team in line with both demand and our ambitions.
New Offices in Winnington Hall!
Based in the heart of Cheshire, Winnington Hall dates in part back to circa 1600, it is an impressive building. Blending Tudor, Georgian and Victorian style architecture and offers grandeur and presence for all of our visitors. We now have a number of meeting rooms available for our clients as well as a new larger studio. It is our hope that we will host you at our offices to discuss your next project soon!
Recent Projects
As well as launching large new corporate websites for businesses such as www.Gasrec.co.uk and some fantastic small projects such as http://repairsiphones.co.uk/ we have continued to win dozens of new clients in Recruitment, IT, Finance, Engineering, Health and Leisure, Agriculture and Consultancy!
Our strategy of first learning about our clients, their businesses and objectives means that we have a huge wealth of experience in these areas which could well help you and your business. If you would like us to come and meet with you and your business please contact us and we can see how we can help!