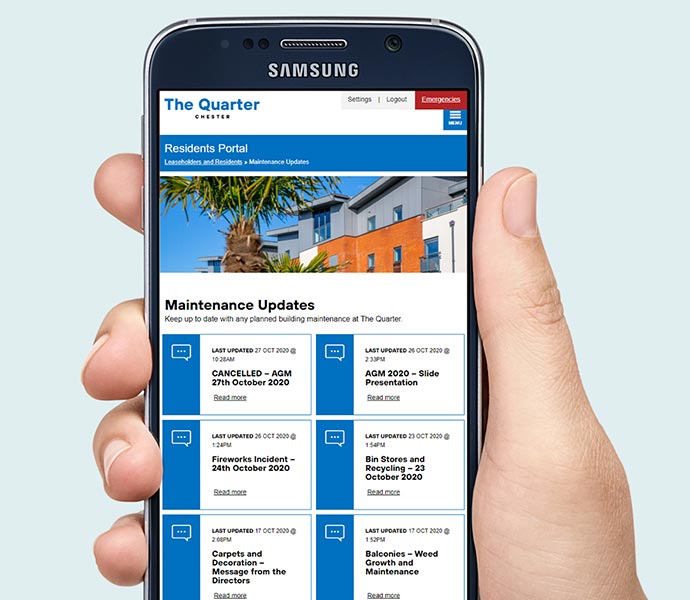 Website Development for The Quarter
This website was a collaboration between Matthews of Chester and The Quarter Chester, a premier development of apartments managed by Matthews. The original idea was based around the challenge of keeping residents updated with everything going on at The Quarter, activities in Chester, work and improvements being done on the building, and of course showcasing the development. The resulting website does all of this. The residents all have access to a private area of the site where they can see what is going on at The Quarter and manage their communications. If they have accepted the communications, Matthews can post updates on the website that trigger email alerts to chosen groups e.g. all residents, owners and the management team. This has saved Matthews lots of time with their communications and given the residents and property owners a central hub for everything related to The Quarter!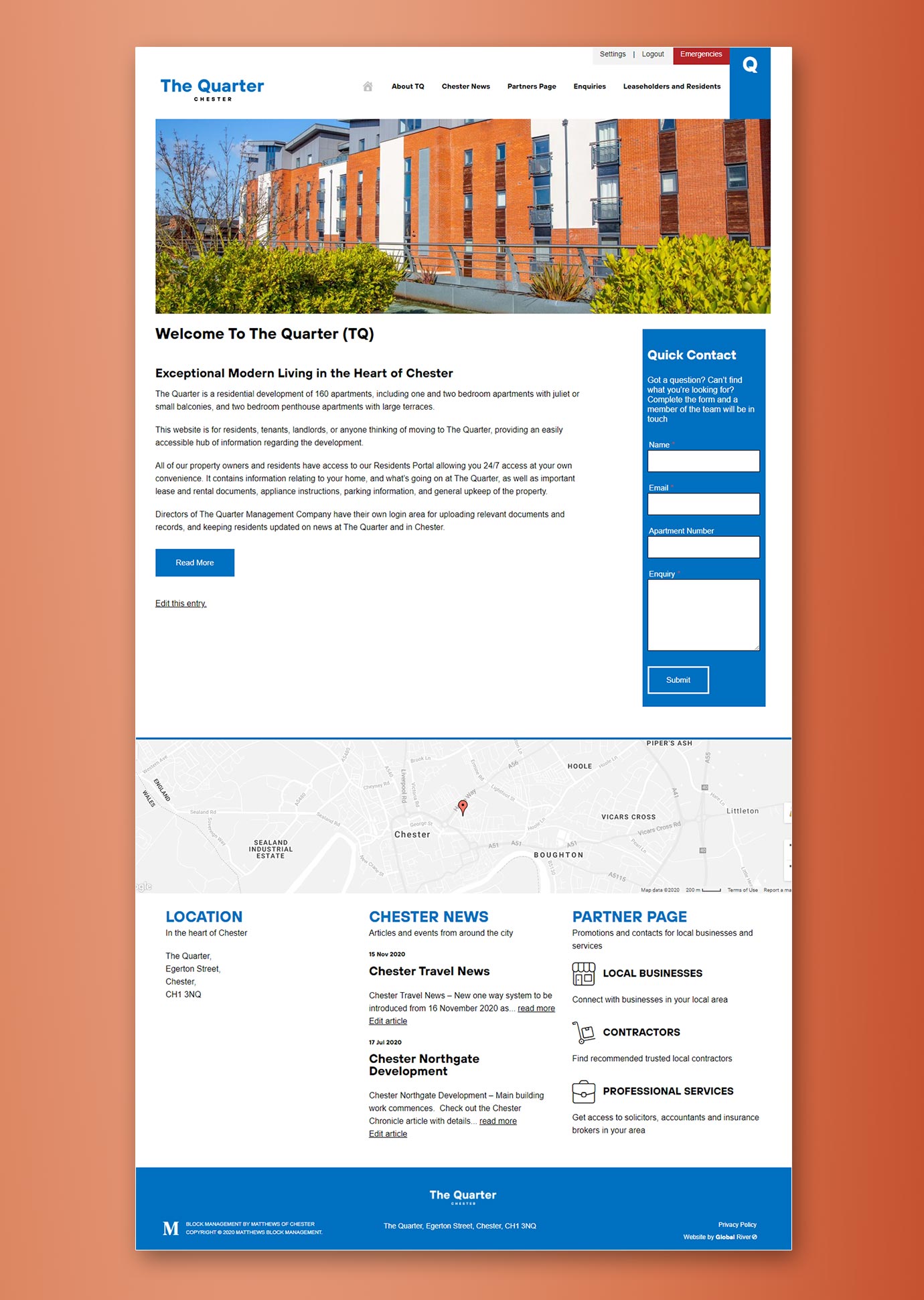 If you would like to find out more why not get in touch.
0800 171 2230
info@global-river.co.uk
Drop us a note