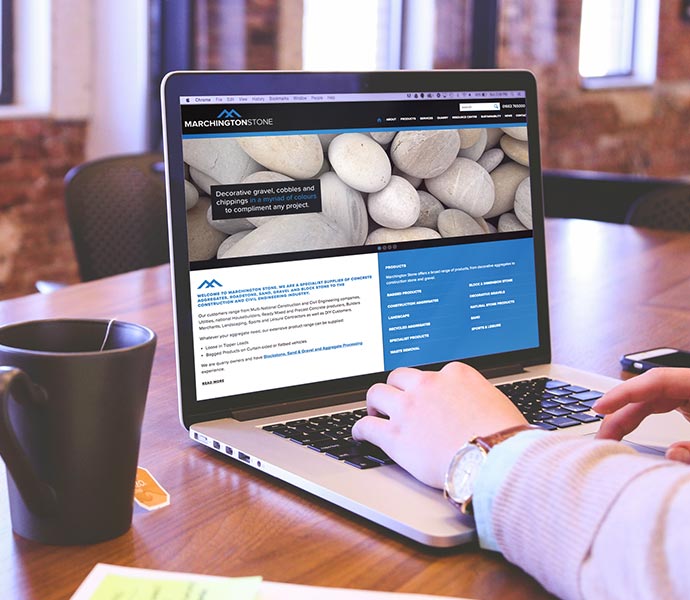 Website Design for Marchington Stone
One of the largest suppliers of aggregates in the UK, Marchington Stone contracted with us to undertake a rebranding exercise, as well as a new website designed and built to showcase the full range of aggregates they sell. The website was designed to be fully managed in-house, enabling the team at Marchington Stone to add new products and promote seasonal products such as Rock Salt. The new branding now adorns their new building in High Lane in Stockport and their website was launched in November 2017.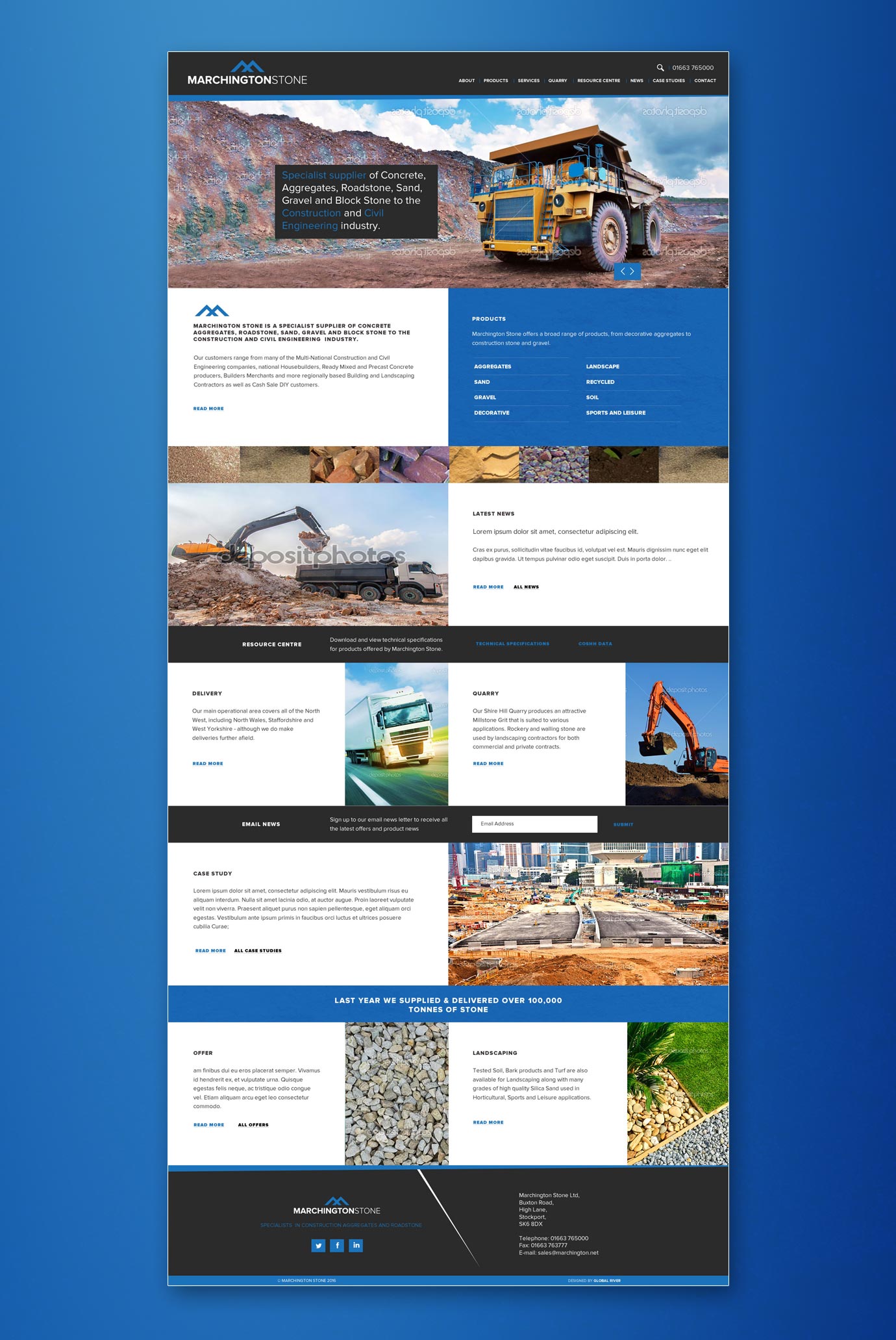 If you would like to find out more why not get in touch.
0800 171 2230
info@global-river.co.uk
Drop us a note