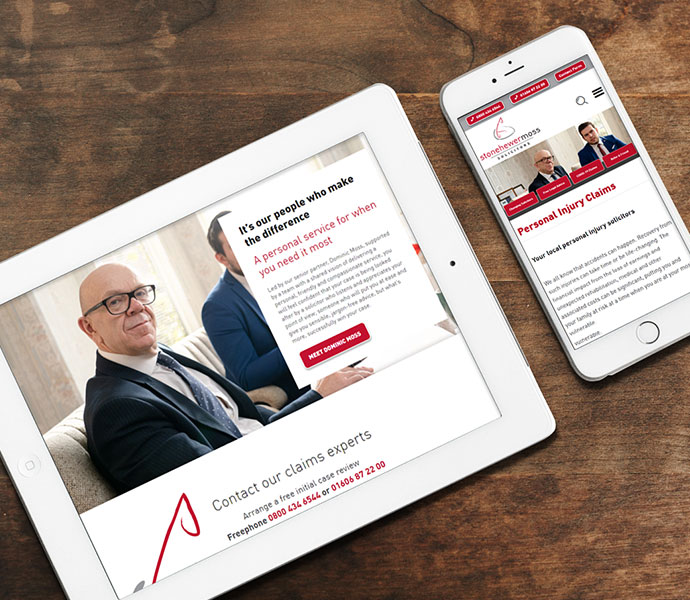 Website Design for Stonehewer Moss
We have worked with Stonehewer Moss for nearly 10 years, working on their multiple websites marketing campaigns, Search Engine Optimisation and sometimes PPC. To help Stonehewer Moss maximise their marketing spend, we recommended Dom, the business owner, to engage with Jacquie Hudson from Hudson Marketing. Jacquie was tasked with putting together a full online and offline marketing plan that incorporated a new website design and build. Working closely with Alison our Search Engine Optimisation expert to deliver a site that attracted traffic for Stonehewer's main service – serious injury compensation.

If you would like to find out more why not get in touch.
0800 171 2230
info@global-river.co.uk
Drop us a note