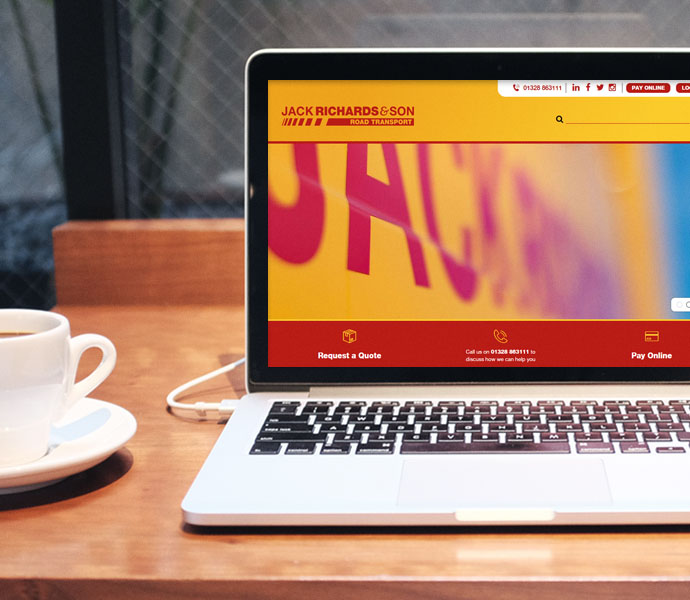 Website Design for Jack Richards
We were delighted to be instructed to design and build a new website for this iconic brand in 2018. We worked with Lisa Richards, the grand daughter of Jack Richards, the eponymous founder. Lisa already had a strong set of Brand Guidelines as well as some great photography work of the synonymous yellow trucks and bodywork. The site has a number of different sections that needed individual design and build from their main service of Contract Logistics to MOT, Palletline and Training services. We love the result!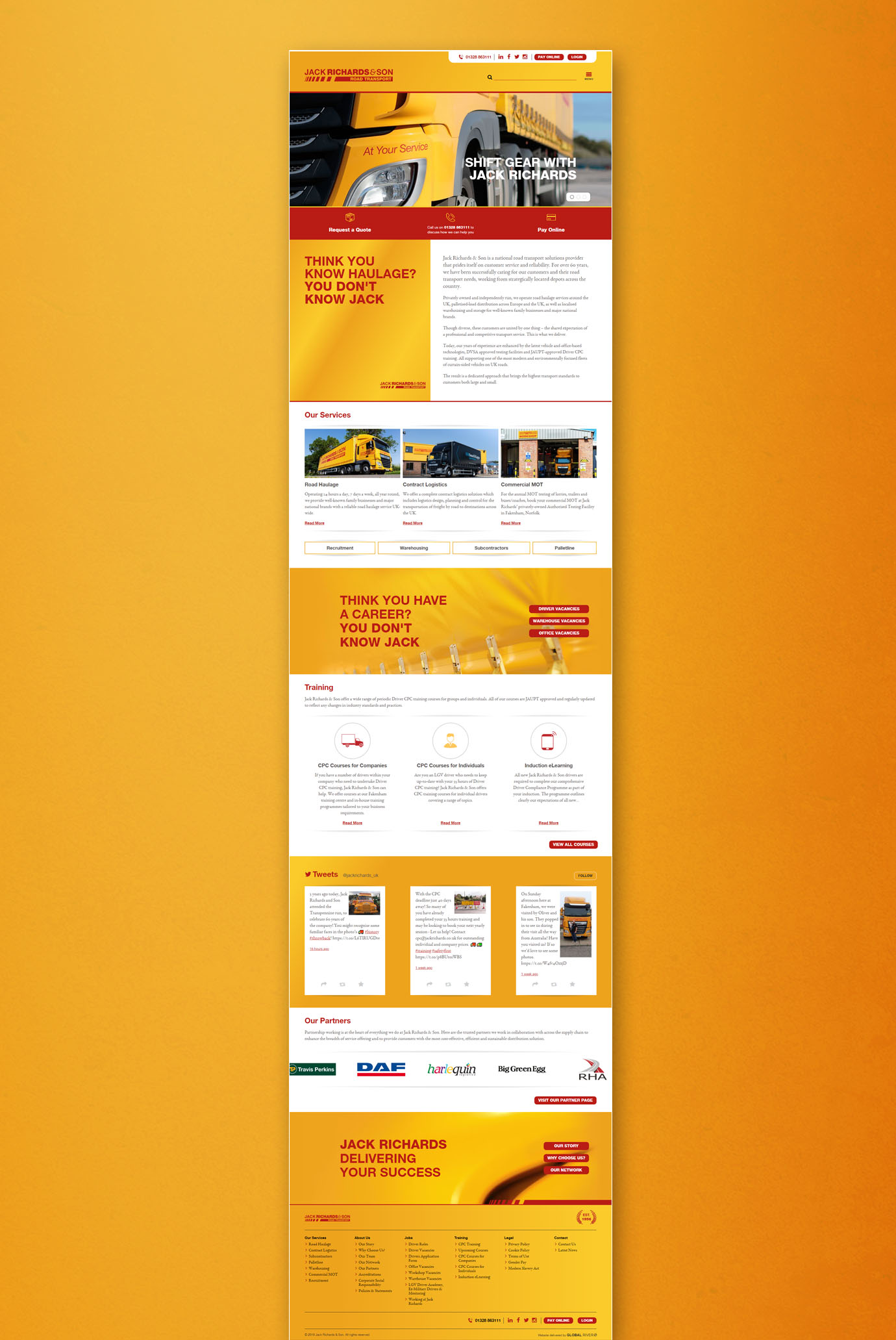 If you would like to find out more why not get in touch.
0800 171 2230
info@global-river.co.uk
Drop us a note