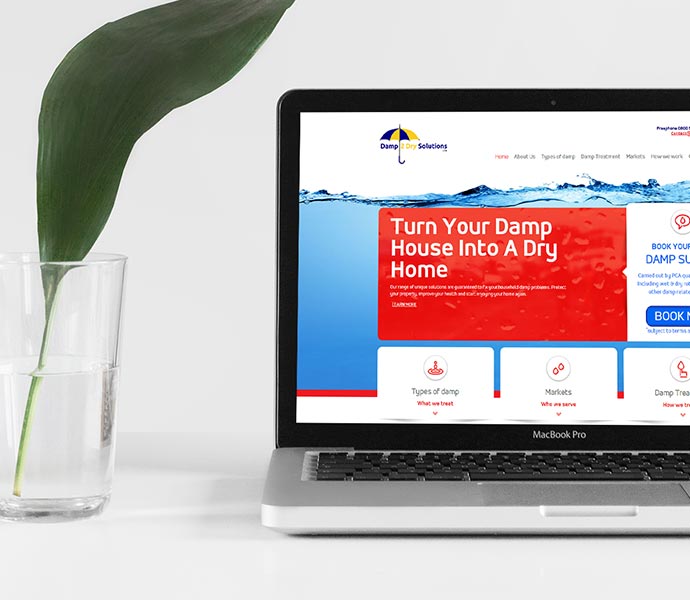 Website Design for Damp 2 Dry Solutions
We have worked with Damp 2 Dry Solutions for many years helping initially to reduce their Pay Per Click bill down from several thousand pounds per month to only £500 whilst consistently growing the website traffic. We start many of our most fruitful relationships this way Our hard work usually pays off with a new website project that allows us to channel all our in-depth knowledge of what customers search for, and what they are hoping to find into the new project. We can then deliver a website that not only attracts more traffic but that converts browsers effectively in to more enquiries.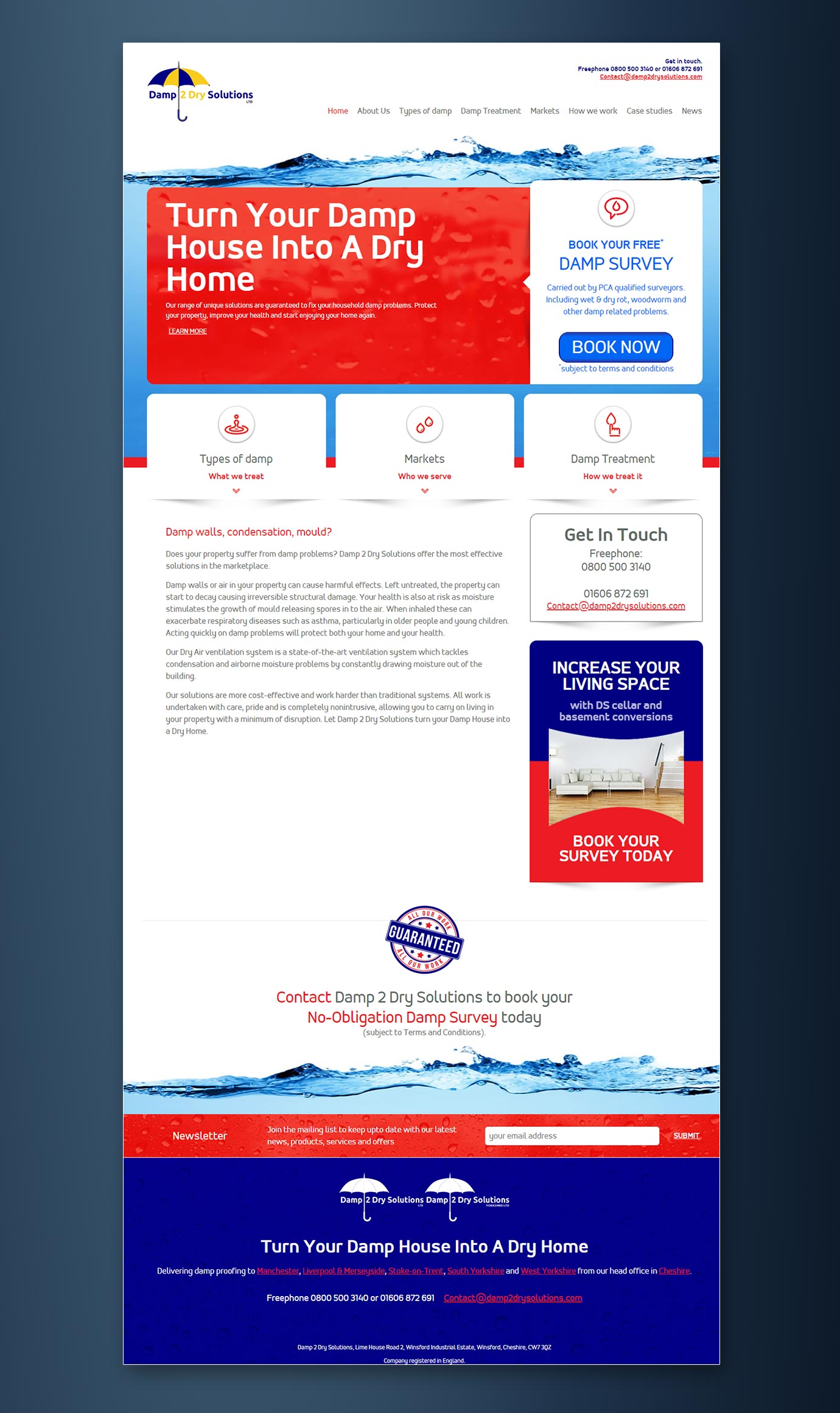 If you would like to find out more why not get in touch.
0800 171 2230
info@global-river.co.uk
Drop us a note