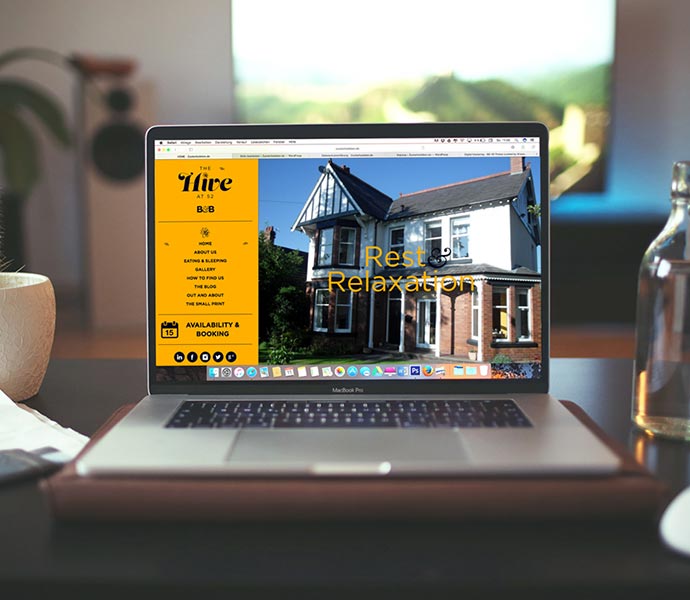 Custom Designed Bed & Breakfast Website for The Hive at 52
Lucy and Harro wanted a custom designed website that would convey the image of their business and get them found by new clients.
Recommended to us by another customer, they came to meet us at Winnington Hall to share their ideas about The Hive at 52 Bed and Breakfast Website. The result is a fully responsive website that reflects the branding of their lovely business. With the site we included training to enable them to blog to publicise local events  and basic Search Engine Optimisation training to ensure they get found and so drive enquiries in at the same time.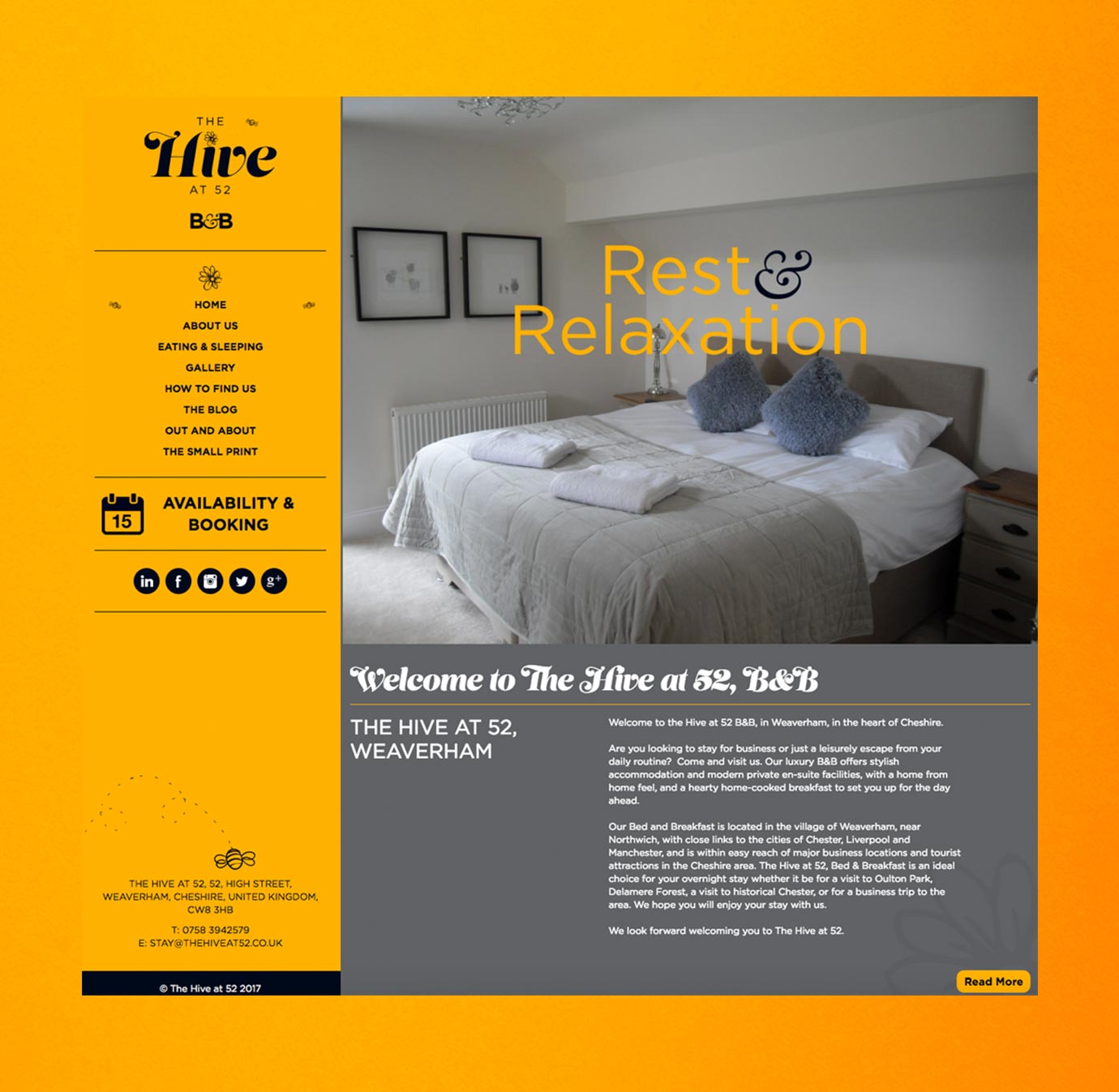 If you would like to find out more why not get in touch.
0800 171 2230
info@global-river.co.uk
Drop us a note