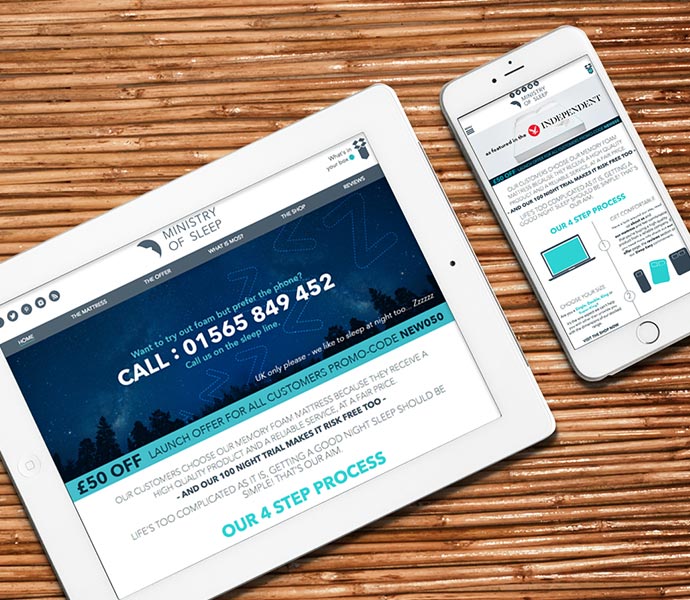 Ecommerce Website Design for the Ministry of Sleep
We were excited to be approached by this dynamic team to design and build an ecommerce website to sell their innovative Mattresses online.  
Having developed the idea of designing a World class Mattress, working out how it could be delivered in a quick and easy way, the Ministry of Sleep ecommerce Website was born. A simple layout makes choosing your mattress easy and their no quibble money back guarantee makes the decision a "no brainer". We look forward to working with the team to build the traffic to the site and monitoring and optimising their conversion to see the business succeed.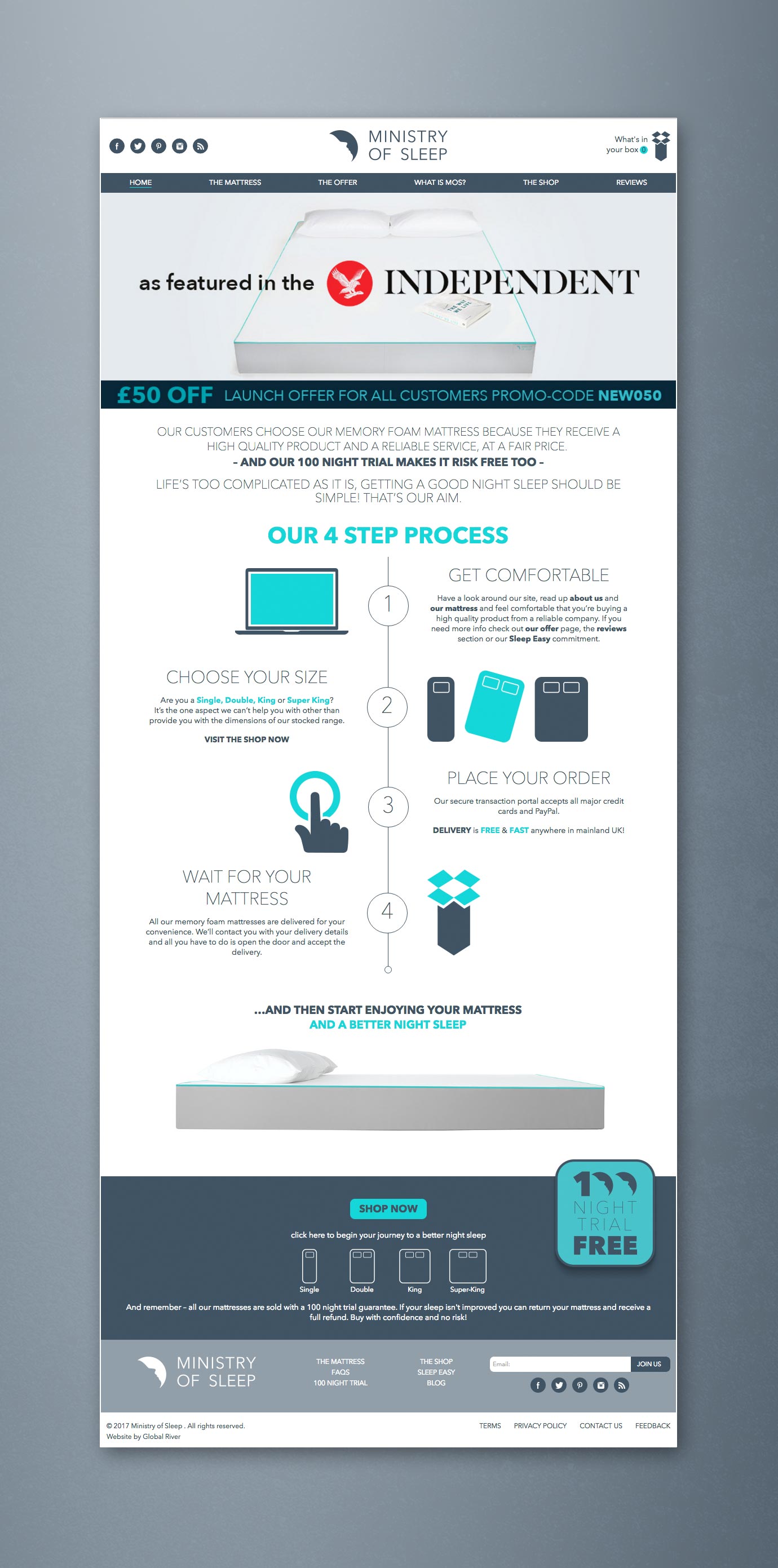 If you would like to find out more why not get in touch.
0800 171 2230
info@global-river.co.uk
Drop us a note