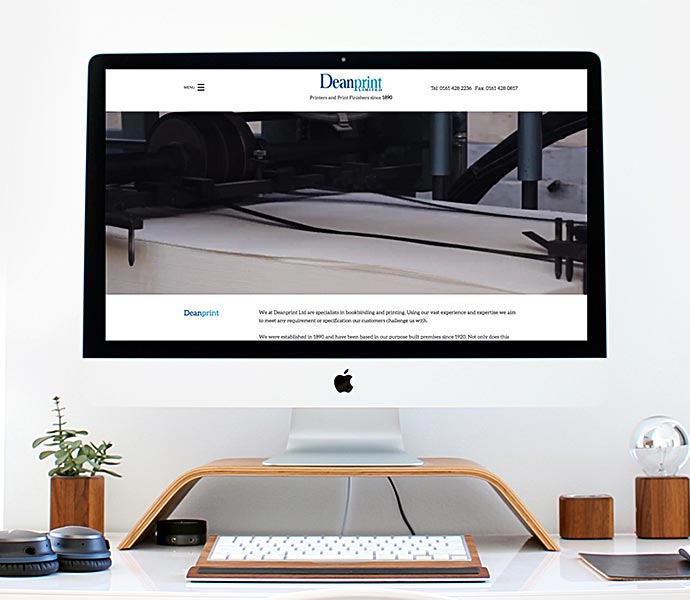 Website Design for Deanprint
We have been lucky enough to have been working with Deanprint bookbinders and printers for several years. Initially we were recommended to Deanprint as their existing web designer had gone bust. The website had been created in WordPress so we were able to pick up the support of the website immediately. We went on to undertake SEO for Deanprint as well as proactive marketing, using Bulk Email and Social Media to increase the traffic to the site and increase new business enquiries. The new website includes some great video footage shot in the Deanprint factory that we find completely hypnotic.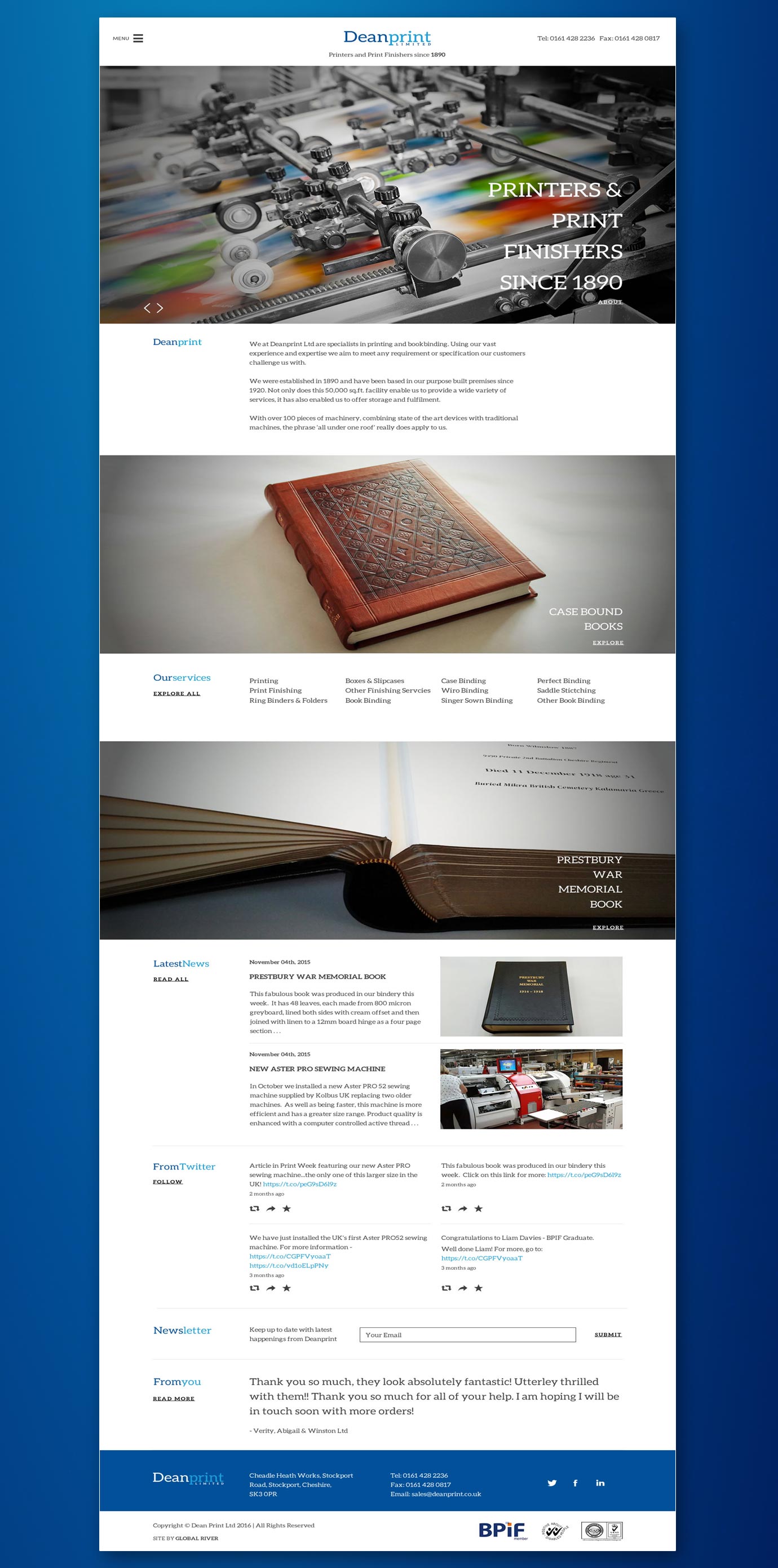 If you would like to find out more why not get in touch.
0800 171 2230
info@global-river.co.uk
Drop us a note