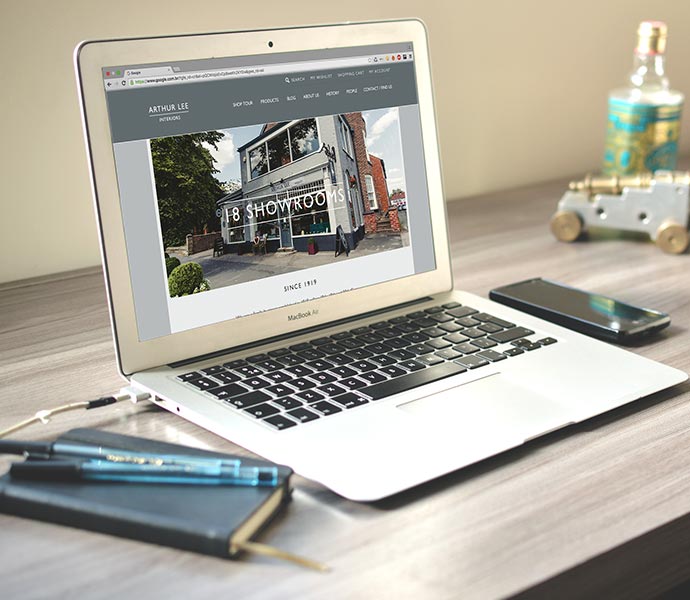 Website Design for Arthur Lee
We worked with Vicky on this beautiful Magento ecommerce website for Arthur Lee interiors in Knutsford. Vicky and Helen are two very talented sisters who have taken the reigns of this fantastic retail space from their father. The rich history of Arthur Lee, has seen the shop grow and Vicky and Helen are the third generation of the family to run the store. Putting their own stamp on the business has not been easy with 18 showrooms to re decorate. Our brief was to design and build a Magento Ecommerce website that would link to their till system to give one definitive stock list and avoid any unique furniture being sold more than once. We love the look of the site as well as how it functions and as usual we built the site to make it easy for Vicky to upload her amazing photos of all the stock herself. The site was an instant success with all uploaded stock being indexed and ranked by google after only a couple of weeks. Number one in the local area for searches for Farrow and Ball as well as a UK wide reach for the more unique products has meant the website increasing sales almost instantly.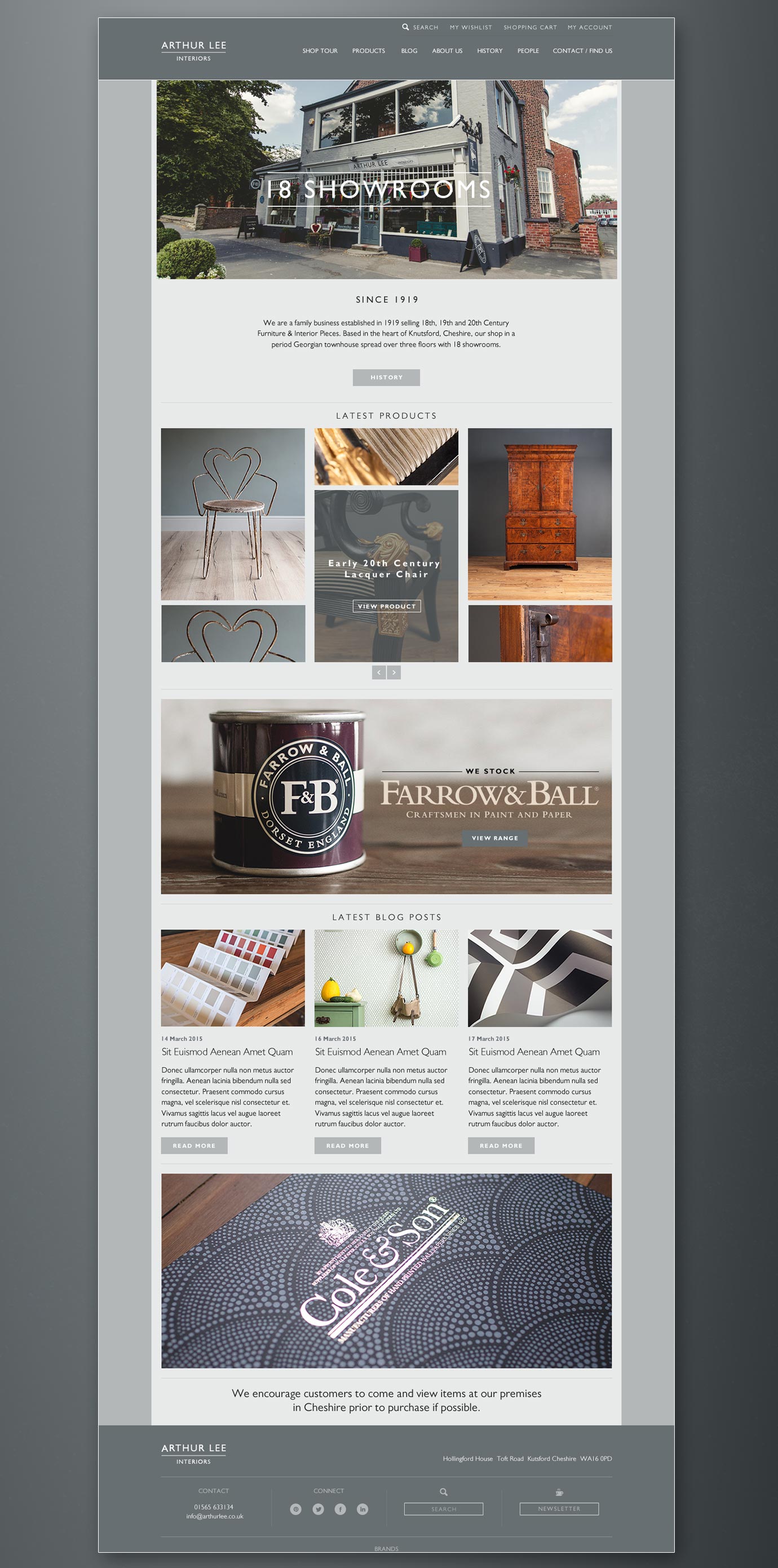 If you would like to find out more why not get in touch.
0800 171 2230
info@global-river.co.uk
Drop us a note